---
For Educators
For over 20 years BRI has been designing classroom-ready, constitutional principles based lessons, and supporting educators with engaging events. Explore our whole collection of educator resources.
---
For Students
Are you a current high school sophomore, junior, or senior interested in government, civics, public policy, journalism, history, or economics? We encourage you to apply for all our opportunities for students!
Support Bill of Rights Institute
Since 1999, we have reached 5 million students and over 50,000 teachers with the message of the Founders. We have increased their knowledge of the Constitution and their commitment to protecting the liberties we enjoy as Americans. Help us continue to inspire thousands of students across America with the ideas of liberty by making a donation today.
Learn More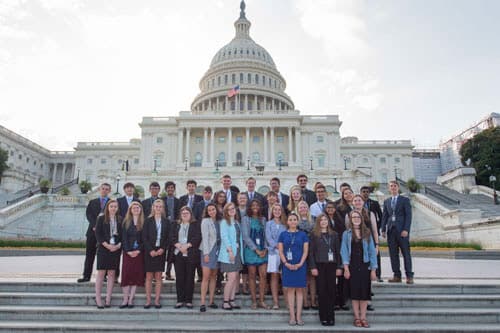 Bill of Rights Institute
Established in September 1999, the Bill of Rights Institute is a 501(c)(3) non-profit educational organization that teaches civics and equips students and teachers to live the ideals of a free and just society.
Learn More